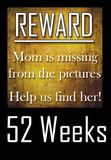 I did it!

I finally attended and completed the Course 3 cake decorating class by Wilton.

I learned fondant and it is all I had hoped it would be. Using frosting to make flowers is an exact skill done with a careful hand, something I seem to lack. Whereas fondant can be made and remade until it looks just right, it is fussy and so am I, a perfect pair!

For our final class the instructions were to make and assemble a two-tiered cake. In light of the painful fact that I am getting sick of cake and have no desire to have it sit around my house, tempting me at every turn, I decided to make it for Thanksgiving instead. Well, I really wanted to make an adorable sky blue cake covered in little fondant flowers, but that does not say "holiday" to me and thus felt the need to create a fondant turkey. He turned out so cute. Note: it does not bode well for the piped on border if you have had a few tasty 007 mixed drinks, which my dear sister Angie mixed very strong... and my hand was a bit unsteady

My play-doh like cake frosting medium inspired young Topher and he spent hours (no kidding) working on his own Thanksgiving turkey. I baked him a special little cake to perch his artwork on.

A big thank you goes to my strange, yet loving little brother for snapping the pictures of our Thanksgiving cake adventures. He couldn't resist being seen with the turkey bling.

******************52 Weeks********************

52 Weeks is a year long challenge for YOU to be in a picture once a week for 52 weeks. We are always the ones behind the camera, this is YOUR chance to get out in front and be in the pictures with our family. We are glad you are joining this challenge. More importantly your family will really enjoy having you in the picture. Thanks for playing along! Oh, you can just jump in now with 1 of 52, you're not getting off that easy! Now go take a picture!

**************************************